Brampton Shops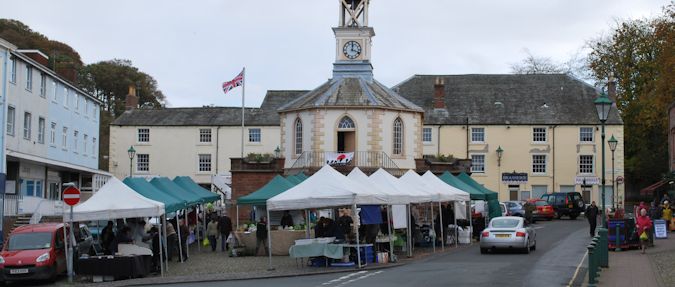 The Cumbrian Optical Company (previously Stephen Rowe) 1 Lorne Terrace, Front St, Brampton Tel; 016977 2214
www.cumbrianeyes.com
Off The Wall
Family run business with a difference. Coffee shop serving freshly ground coffee, light lunches, homemade cakes and scones. Gallery, free Wi-Fi, anime merchandise, outdoor clothing and camping equipment. Evening events throughout the year.
Tel: 016977 41600
Address: 4 Front Street, Brampton.
Web: www.offthewall.co.uk

Browns Cafe
Telephone: 016977 3535
Address: 18 Front Street, Brampton.
Geltsdale Carpets and Beds
Domestic and Cantract Floor Covering Specialists
Tel: 016977 41118

Sandra Forster & Associates
Independent Property Services
Tel:016977 41999
3 High Cross St., Brampton

The Travel Team
For All Travel Requirements
Tel: 016977 2929
34 Front Street, Brampton

Runway Hair Salon
Unisex hair salon.
Telephone: 016977 41994
Address: 44 Main St. Brampton
Hairport and Runway Hairdressing
With a unique range of products and accessories. Call now for a free consultation. Trainee discounts.
Telephone: 016977 3866
Address: 46 Main Street, Brampton
Website: www.hairdoctor.co.uk

H20 Studio
Hair Tel: 016977 3325
1 Gelt Road, Brampton

The Card Centre
Extensive Range of Cards
Tel: 016977 2267
44-46 Front Street, Brampton


Eric Hagan Opticians
Tel: 016977 42703
Souter Howe, Market Place, Brampton

Oakbank Nurseries
If your looking for great value then look no further. We take care of the quality so you can experience the pleasure.
Tel: 016977 3908
Longtown Rd, Brampton
http://www.oakbanknurseries.co.uk/

Oasis Dental

Tel: 016977 3015
Market Place, Brapmton


The Haven Beauty Salon
Full Range of Beauty Treatments
Tel: 016977 41249
Lauren House, Brampton

Capontree Veterinary Centre
Veterinary Surgeons
Tel: 016977 2318
Greenhill Brampton


Bertis Fish & Chips
Fish And Chips
Tel: 016977 2280
Brampton

Simply Gorgeous
Framing, Arts, Crafts and Gifts
Tel: 016977 2380
7 Market Place, Brampton


CSS Limited
Computer Sales and Repairs
Tel: 0871 4238801
Unit 3a, Townfoot Ind. Est. Brampton
www.ictlifeline.com

Hair Workshop
Unisex Hair Salon
Tel: 016977 3132
8 Beck Lane, Brampton

Castle Framing Ltd.
Picture Framing and Fine Art
Tel: 016977 41554
Front Street, Brampton